Grit Salt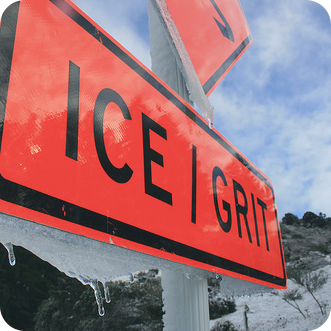 From the UK's Best Gritting Salt Suppliers
We supply gritting salt for preventing and melting ice and snow on paths, roads, car parks and driveways. Grit Salt is available in both brown rock salt form and the cleaner white de-icing salt form. We supply both forms in 25kg bags, bulk bags & bulk loads of gritsalt.
As one of the UK's premier suppliers of gritting salt products, we do not add any sand or other products to our salt, do not be mislead by lower grade, inferior products from other suppliers that contain large quantities of cheap sand / aggregate used to dilute the salt content, this process does nothing to improve the product.
Bulk Deliveries of Grit Salt
We deliver rock salt (both brown and white de-iceing salt) in bulk loads nationwide in 10 tonne to 30 tonne loads as well as bagged. With salt depots around the country we are very competative on bulk loose deliveries.
If you have any requirements for loads of bulk salt then please contact us to discuss our supply arrangements and prices.