Brown Rock Salt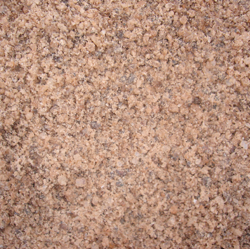 Brown Rock Salt is most commonly used for preventing ice and melting snow and ice on paths, roads and car parks, its the stuff you find in grit bins at the side of the road!
We supply brown rock salt for de-icing in 10kg, 25kg and 1000kg bulk bags and in bulk loose loads delivered throughout the UK.
Call us today for a quote or you can shop online buy clicking the link below.
About our Brown Rock Salt
The rock salt we supply is mined in the UK and graded to BS3247:2011 (Highways Agency standards), which means it is crushed and screened to contain granuals between 1mm and 6mm in size. It contains an anti caking agent to prevent the salt from forming lumps, this ensures it is free flowing and is therefore suitable for use in grit spreaders.
Full Specification & Rock Salt Material Data Sheet.
Brown rock salt has a dry density of approx 1.28 tonnes per m3 or 1.44 tonnes per m3 when wet.
Highways Spreading Rates for Rock Salt:
These figures are at best a guide for use on highways with properly calibrated spreaders:
Dry road frost or ice 10-15 grams per m2
Wet road frost or ice 20-40 grams per m2
Snow on roads 40-60 grams per m2
Spreading rates using pedestrian spreaders will be significantly higher.
Did you know:
Brown Rock Salt is also fed to cattle as a mineral supplement and carved into lamps and decorative objects. Brown rock salt is a naturally mined product formed of many centuaries from dried up sea bed deposits, find out more about how rock salt is produced and mined.